GROWTH FACTORS PRP Therapy (PLATELET RICH PLASMA)
The Anagenesis Plastic Surgery Centers apply the PRP treatment for both skin rejuvenation and treatment of hair loss. 
The injectable skin treatment with autologous PRP material involves the intradermal injection of plasma derived from the blood of the person concerned after that it is centrifuged and prepared appropriately.
The PRP (Platelet Rich Plasma) is the plasma of the person concerned that is rich in platelets, which are activated by a particular procedure in order to release intradermally multiple growth factors. This activated PRP is injected through multiple injections into the dermis of the skin and throughout the treatment area. Growth factors from the activated platelets are released into the dermis resulting in specific results.
Platelets release growth factors (such as VEGF, FGF, PDGF, IGF, EGF), which have been proven to have a positive effect on cell growth, angiogenesis, regeneration of collagen and remodeling – regeneration of the dermis, thus enhancing skin rejuvenation.
The injectable PRP treatment is also indicated for the treatment of hair loss because some of the growth factors of activated platelets (such as IGF, FGF, VEGF) positively affect the development and strengthening of hair follicles by improving their vascularization or directly increasing their cells.
The final positive effect of PRP is the clinical reduction of hair loss, the increase of hair thickness and their enhanced viability.
The Injectable PRP SKIN THERAPY IS SAFE AND does not PRESENT side EFFECTS since it IS ESSENTIALLY a MATERIAL THAT COMES FROM THE body OF the person concerned (AUTOLOGOUS GROWTH FACTORS), without mix of heterologous – FOREIGN or ALLERGENIC MATERIALS.
The results of the PRP treatment are immediately visible in a period of 2-3 weeks after the first application. The recommended methodology of this treatment for both skin regeneration and hair loss treatment is three applications per month and one more treatment depending on the degree of skin reaction after 4-6 months. The effect is preserved after a new treatment every 10 to 12 months.
Contraindications of the treatment with autologous PRP material are: cases of skin cancer (basal or squamous cell carcinoma, melanoma), in chemotherapy, in hematological diseases (thrombocytopenia, hypofibrinogenemia etc.), in platelet disorders, in anticoagulant treatment, in hemodynamic instability, in local skin infection or sepsis, in chronic liver disease, in hepatitis, in severe autoimmune diseases (such as multiple sclerosis, lupus, dermatomyositis), in alopecia areata, in allergy to local anesthetic, in pregnancy and lactation.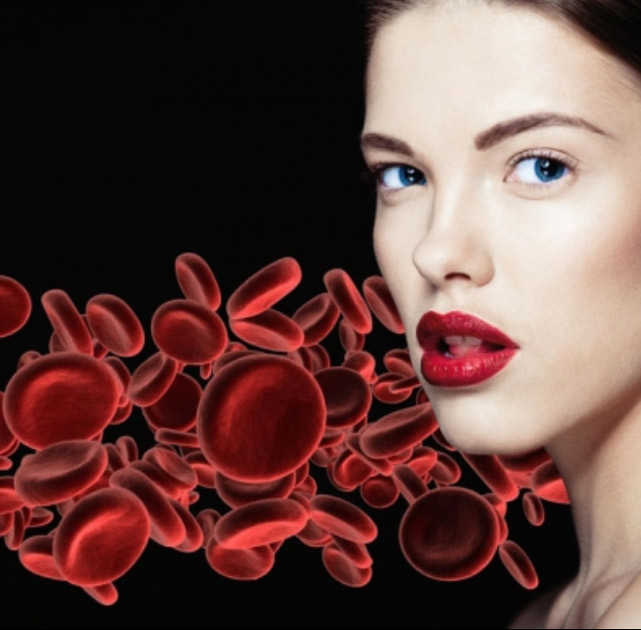 Η Θεραπεία στην Αναγέννησή της! Στα ιατρεία Αναγέννηση. 20 χρόνια!
Με θεραπείες που συναντούν το κορυφαίο αποτέλεσμα και την μέγιστη διάρκεια Με την ιατρική εξειδίκευση διεθνών προδιαγραφών να αφομοιώνει επιστημονικά τη state of the art τεχνικές και τις πιο συγχρονες τεχνολογίες 
Ο διακεκριμένος πλαστικός χειρουργός Dr. Ζήσης Μπουκουβάλας με την επιστημονική του ομάδα, πλαστικών χειρουργών, δερματολόγων και νοσηλευτών 
επιχειρούν στην καινοτομία, σε ιατρικά πρωτόκολλα πλαστικής χειρουργικής και παράλληλα αναγεννητικης ιατρικής.
Μια διαλεκτική σχέση που υπηρετεί την σύγχρονη γυναίκα και άντρα  με εφαρμογές στο προσωπο και το σώμα 
Αναγέννηση. 20 χρόνια. Πίστης και μια μοναδικής Σχέσης με τους ανθρώπους που μας εμπιστεύονται
για τις κορυφαίες θεραπείες cutting edge Αναγεννητικής Ιατρικής που τους παρέχουμε.
Syntagma
Ermou 6 Athens
210 3242222 infoath@drboukouvalas.gr
Kifisia
Kolokotroni 4
210 8080051
kifisia@drboukouvalas.gr
Glyfada
Marangou 3
210 9680240
glyfada@drboukouvalas.gr
Thessaloniki
Komninon 8
2310 278570
infothes@drboukouvalas.gr