Endermologie ® is the ideal treatment for preparing and recovering the invasive liposuction and serves as the perfect complement to aesthetic plastic surgery.
The LPG Endermologie technique is the latest, most appropriate and effective treatment for cellulite reduction and the non-invasive body liposculpture.
It is a 100% natural, safe, and absolutely painless technique approved by the FDA.
LPG is a pioneering treatment of connective tissue aimed at reducing cellulite and surface fat, which is trapped beneath the skin. It is also approved for therapeutic use. Over time, skin microcirculation deteriorates, the appearance of orange peel becomes prevalent and the skin loses its elasticity.
The results we achieve are:
Weight loss through activation of the metabolism of fat cells
Tightening, through stimulation of fibroblasts
Improvement of cellulite and orange peel
Elimination of toxins and reducing retentions
Improvement of the lymphatic and blood circulation
LPG'S ENDERMOLOGIE® treatment IS an ally AGAINST CELLULITE. it IS a SOURCE OF LIFE AND rejuvenation.
Endermologie ® treatment is performed by specialized therapists.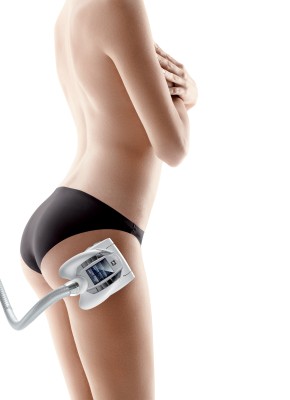 LPG is based on the use of a device that has two adjustable rollers and also on controlled suction. Their combined action allows perfect folding of the skin. The cylinders move at a shorter or greater distance between them, depending on the condition of the tissue and the desired intensity of the treatment, through a mechanical massage. During each session, the patient wears a special rubber bodysuit. This increases the microcirculation, promotes the repositioning of adipocytes in their lobes, while the free fatty acids return to circulation for consumption.
Each session lasts about 35 minutes and 2-3 applications are recommended per week. A cycle of 12 to 16 sessions is usually considered sufficient for sensible results.
It combines results with the enjoyment of a relaxing and rejuvenating massage. It is a mechanical lipomassage that achieves the redistribution of fat, the shrinking of fat cells and improves the lymphatic and blood circulation, resulting in significant treatment of "orange peel". The method aims to increase the blood and lymphatic circulation and tissue consistency and at the oxygenation and elimination of metabolic products.
Dr. Boukouvalas is a Lecturer at the Aristotle University of Thessaloniki. Scientific Director of the Medical team and CEO of Anagenesis as well as Director of the Metropolitan Hospital Plastic, Reconstructive & Cosmetic Surgery Clinic. Also a member of ISPRAS, HESPRAS, EBOPRAS, IPRAS.
THE FIRST STEP OF YOUR JOURNEY STARTS WITH A DISCUSSION
Syntagma
Ermou 6 Athens
210 3242222 infoath@drboukouvalas.gr
Kifisia
Kolokotroni 4
210 8080051
kifisia@drboukouvalas.gr
Glyfada
Marangou 3
210 9680240
glyfada@drboukouvalas.gr
Thessaloniki
Komninon 8
2310 278570
infothes@drboukouvalas.gr
Cyprus
Nikodimou Milona 17,
Lykavitos Nicosia
0030 210.80.10.000 info@drboukouvalas.gr