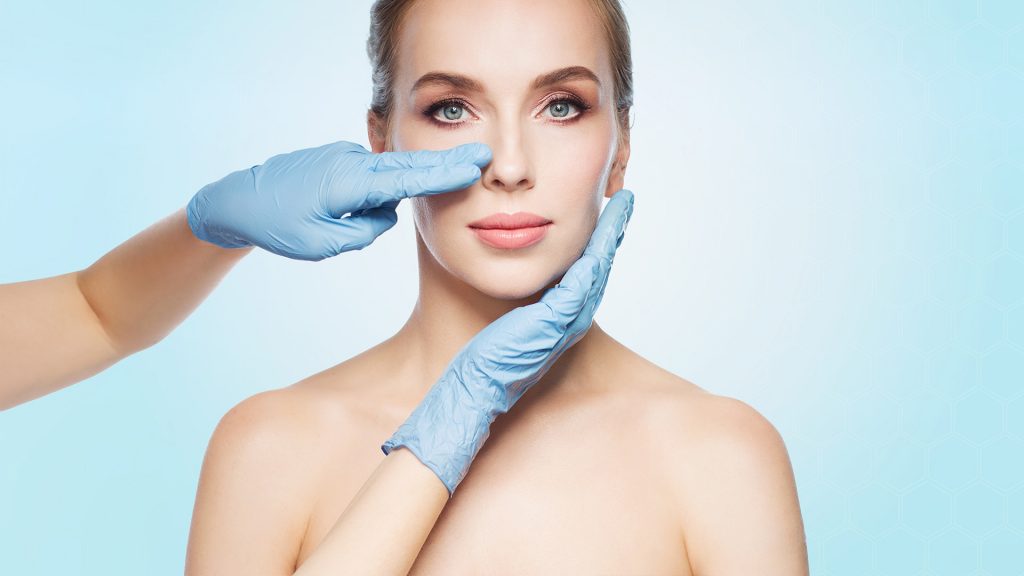 Η ρινοπλαστική αποτελεί μία σχετικά πολύπλοκη επέμβαση διότι η μύτη μας αποτελεί ένα μόρφωμα με κεντρική θέση
στο πρόσωπο που απαρτίζεται από πολλά διαφορετικά είδη ιστού. 
The skeleton of the nose consists of both cartilage and the bone, while its skin has different thicknesses from the top to the base. Note that the slightest deviation of the nose, even of the order of one millimeter is readily visible and perceptible because of the nose's central position on our face.
Patients consulting the plastic surgeon to undergo rhinoplasty either are not satisfied with the aesthetic shape of their nose relative to the rest of the face, or they want to correct any malformations caused by an injury.
RHINOPLASTY AIMS TO RESTORE THE HARMONY OF THE NOSE IN RELATION TO THE FACE
Rhinoplasty surgeries are distinguished into open and closed, when it comes to the intraoperative approach to restoring the three-dimensional nasal skeleton.
As highlighted by recent studies worldwide, at a conference held in Dallas, U.S., the open rhinoplasty is gaining more and more ground as it allows for better and easier assessment of nasal deformities and thus their more complete recovery. This means that complications are significantly less numerous, and post-operative discomfort and the patient's pain are less significant. The conclusions at the conference concluded that the open rhinoplasty has excellent results and is not accompanied by any particular disadvantage that would justify avoiding it.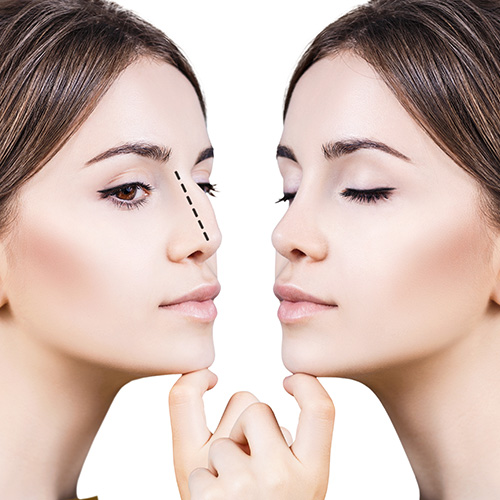 Dr. Boukouvalas is a Lecturer at the Aristotle University of Thessaloniki. Scientific Director of the Medical team and CEO of Anagenesis as well as Director of the Metropolitan Hospital Plastic, Reconstructive & Cosmetic Surgery Clinic. Also a member of ISPRAS, HESPRAS, EBOPRAS, IPRAS.
DR BOUKOUVALAS knows ALL rhinoplasty techniques and applies EACH one of them accordingly.
No key fits all locks. Likewise, no technique fits all patients. Specialization in rhinoplasty is always accompanied by the experience in the application of the right technique in the right case.
The diaphragm is the osteochondral nasal part that separates the two nostrils. Sometimes its deviation from the midline is responsible for aesthetic and functional problems (e.g. shortness of breath or snoring). Correcting the diaphragm is done in the same surgical time as the overall aesthetic reconstruction of the nose.
THE FIRST STEP OF YOUR JOURNEY STARTS WITH A DISCUSSION